The holidays really snuck up on me this year. During this hectic season, it is easy to become distracted when there is a party every weekend, whether it is hosted by your work or family. Use this affordable style guide I have created to help craft your perfect outfit for ringing in the New Year.
Dresses
Metallic Glitter
The featured metallic sparkle adds an elegant touch to this piece. Between the mock neckline and bare midsection, this dress is sure to turn heads.
Featured at Forever21.
Multi-Colored Mini
Just when you thought this dress was the cutest, it only gets better. Aside from a fun glittered print, it is made from a velvet material.
Featured at Forever21.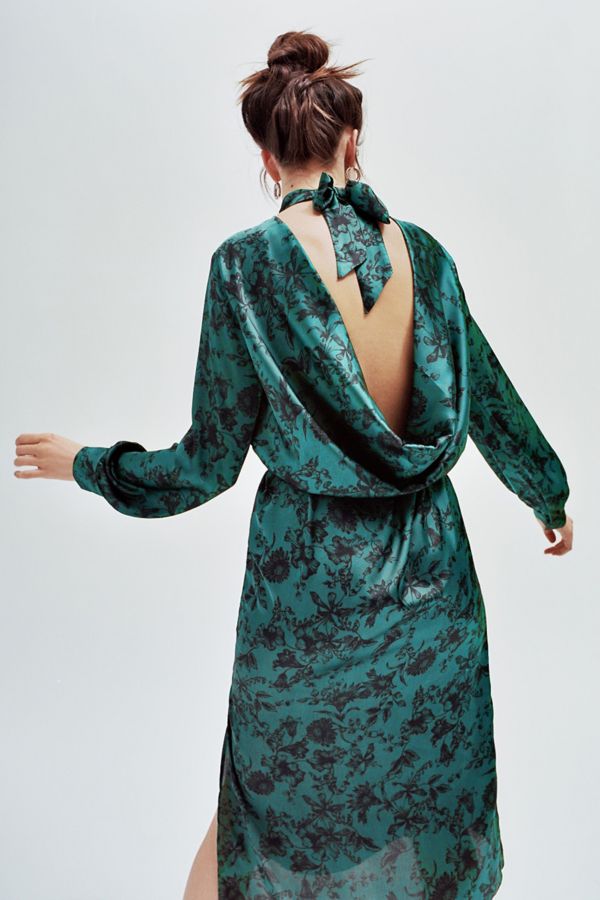 Holiday Floral
Take a break from the conventional glitter and pick up a floral print like this one. This dress features a mock neckline and ruffled open back.
Featured at Urban Outfitters.
Ruffled & Puffed
This dress offers unique dimension and texture. Toss your usual little black dress aside for this fun twist on a classic.
Featured at H&M.
'Tude & Tule
This piece is dressed up with an organza ruffled trim. This tube dress takes on a bodycon fit. If you are looking for something just beyond simple, this is the perfect dress for you.
Featured at Forever21.
Trophy Wife
This dress is sure to be a holiday hit. It is impossible not to strut around in this glamorous piece feeling like an actual trophy.
Featured at Forever21.
Jumpers & Bottoms
Glam Bam
Showing up in these sparkly bad boys will undoubtedly guarantee your title as life of the party. They are the perfect combination of swanky and suave.
Featured at Urban Outfitters.
Glitzy Gatsby
Dress up a simplistic look with this detailed piece. This skirt perfectly executes a sassy and classy look.
Featured at Forever21.
Jaunty Jumper
This glittery apparel is a fabulous clash between dressy and sexy. The plunging V-neckline, in conjunction to the wrapped belt, tie this piece together.
Featured at Forever21.
Tiered Tutu
This ruffled skirt is a terrific addition to any lackluster outfit. It obtains the right amount of dimension to complement any accompanying blouse.
Featured at H&M.
Pleather Pants
First of all, who doesn't love a good pleather piece? I am a major advocate for faux furs and leathers (#endspeciesism!), hence why I find these pants absolutely adorable.
Featured at H&M.
Racy Romper
This sequined outfit is the perfect go-to when you are unsure what to wear. The variance of colors provides an array of pairing options. Now you'll have more time to get ready because you won't have to worry about what handbag matches.
Featured at Forever21.
Accessories
This 4-pack of hair clips is not only an ideal, but practical purchase. The neutral tones allows for multiple uses, even after the holidays.
Featured at H&M.
This petite handbag is an excellent go-to for the indecisive fashionista. It is the perfect size for any occasion, allowing enough room for your favorite lip gloss, phone, roll-on perfume, and gum.
Featured at Urban Outfitters.
This lavish choker is guaranteed to spruce-up any garb you put together. This piece will have you feeling like Audrey Hepburn in Breakfast at Tiffany's.
Featured at H&M.
These leggings are a fabulous accent piece to any outfit, keeping you toasty and trendy all season long.
Featured at Forever21.
This highlighted accessory backs the latest wintery, headband trend. A truly delicate staple to any outfit.
Featured at Forever21.
As one of the most remarkable nights of the year, filled with shimmering lights and champagne fizz, the fit you arrive in is expected to duplicate the ambiance. I hope you found this style guide as inspiration for planning your perfect New Year's Eve outfit. Thank you for the read, and cheers for now!